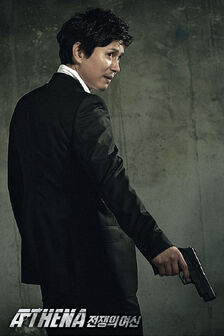 Kim Gi-soo (김기수 ) is supporting character of ATHENA. he portrayed by Kim Min-jong
Stationed in China as a North Korean intelligence officer, Kim Gi-soo is unexpectedly captured by South Korean agents and subsequently defects to the South. He grows close with Lee Jeong-woo as a result, befriending him and becoming his closest ally and partner. Kim Gi-soo is free-spirited and lacks the combat proficiency of his colleagues.
as Child Ki-soo lost his father who tried to escape from North Korea.
Relationships
Edit